Last week Hubs and I took Red to see the Lights of Life at Life University here in Atlanta. The University charges $5 a car to drive through campus and see the HUGE amount of lights that decorate the buildings, grounds, ponds and bridges. Some lights are animated, and the large bell tower is programmed to play Christmas Carols.
At first, Red was a little tentative, but then started to point and wave at the lights. Instead of grinning for the camera, he was like a little zombie, taking it all in.
Afterwards, we went for ice cream! Please don't judge the apparel… we were bumming it that night! Sure, he's had ice cream before, but that night Red got his very first baby cone to hold himself. Not a drop spilled on his T-shirt, he crammed the whole thing and nibbled the cone down to the nub.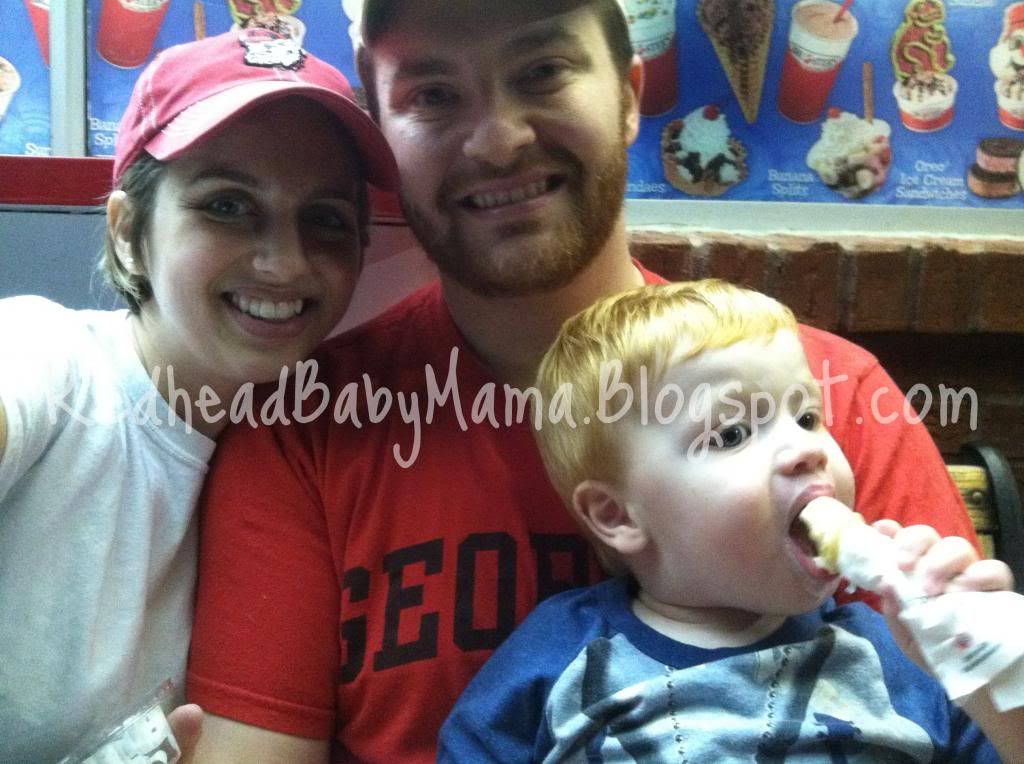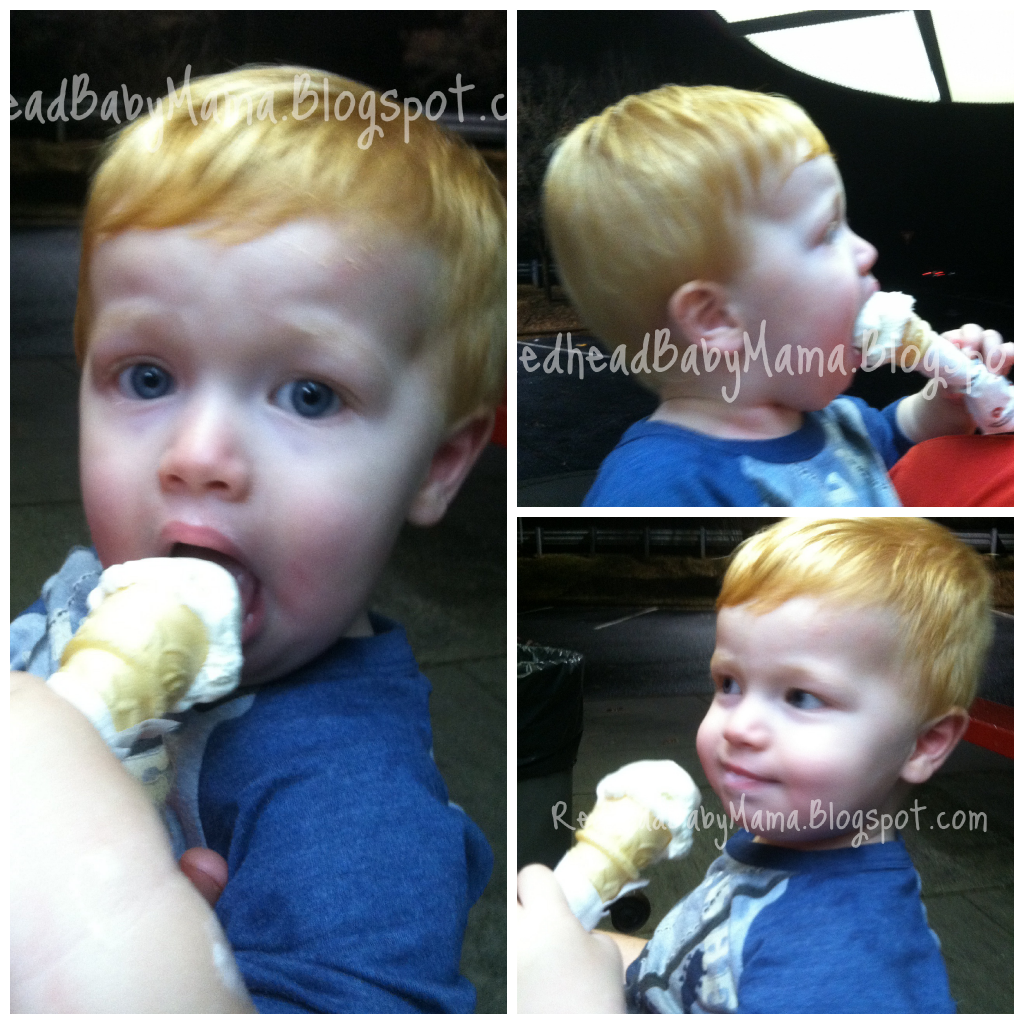 Even Doo got some doggie ice cream complete with Milkbone garnish. It was an incredible cheap family outing, but I was ecstatic to have spent such quality time with my men. I am a really lucky girl.