Do you ask a lady, "When are you due?" I know better than to ask someone I don't know!  I'm not sure when I learned this vital lesson, but it might have been second-hand, through other people's mistakes. I had family members, friends and even coworkers have their feelings terribly hurt by people asking them, "Oh, congratulations… when are you due?" when they weren't even pregnant. Be it a blouse-y shirt, a person carrying their weight differently than you, or another medical issue altogether, sometimes people look at someone and just assume they are pregnant.  This is a terrible mistake.
I do know some people in college that asked this question, only to be terribly embarrassed and learn their lesson right away.  But what about all the other people in the world that go around patting bellies with no babies in them, or asking people they've known for years about their due dates?? What gives, people? I was taught that unless someone tells you they are pregnant, or there is a baby falling out of them, you never ask when someone is due.  Ever.
At a big expo this weekend, meant for expecting and new parents of all children (adopted and birthed), I was very pregnant (29 weeks) and fit in with the crowd. But I had someone ask me if it was one or two… which may as well have been the question, "Are you fat, or are there twins in there?"  And it made me feel like this, instead of the hopefully glowing, parasite-filled specimen that I am.: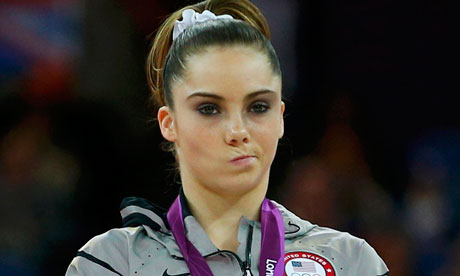 My sweet husband tells me not to worry about it; that I'm obviously pregnant at this point – fairly the same body shape excepting that I look like I swallowed a watermelon. But people at the grocery ask, "Is it a boy, or a girl?" "Is this your first baby?" and of course, the classic, "When are you due?"  While I want to relish the pregnancy, every time I hear one of these questions, which is getting more and more frequent, I wonder what if I said I was just fat?, what would they say? What about all those women out there that are asked, and they aren't expecting?
Maybe I'm just musing, or being a little pessimistic about the situation, but I keep thinking about it.  Have you ever asked a woman when they are due, and they weren't? Or maybe you were asked yourself? How do/would you feel about being pregnant and being asked?