Yesterday was Hub's birthday, so we spent the late afternoon and evening over at his parent's house. Hubs turned the big 3-0, so we have lots of little plans over the weekend to celebrate. Saturday we made a bacon weave for breakfast (more on that later!), a big lunch, and yesterday we had brunch out for awesome chicken and waffles, lounging in Pjs and dinner with his family. I snapped this picture right before dinner.
Such a handsome guy.
Red, of course, was in tow participating the whole time. Nana and Pop brought out a Mickey Mouse Clubhouse set from the attic and it was an instant success. "OH!", he exclaimed when he saw it, going straight for the mickey and goofy figures. He also was carrying around Woody in his shirt for a few hours. I'm not sure why he put it in there, but he did. My little kangaroo and his joey!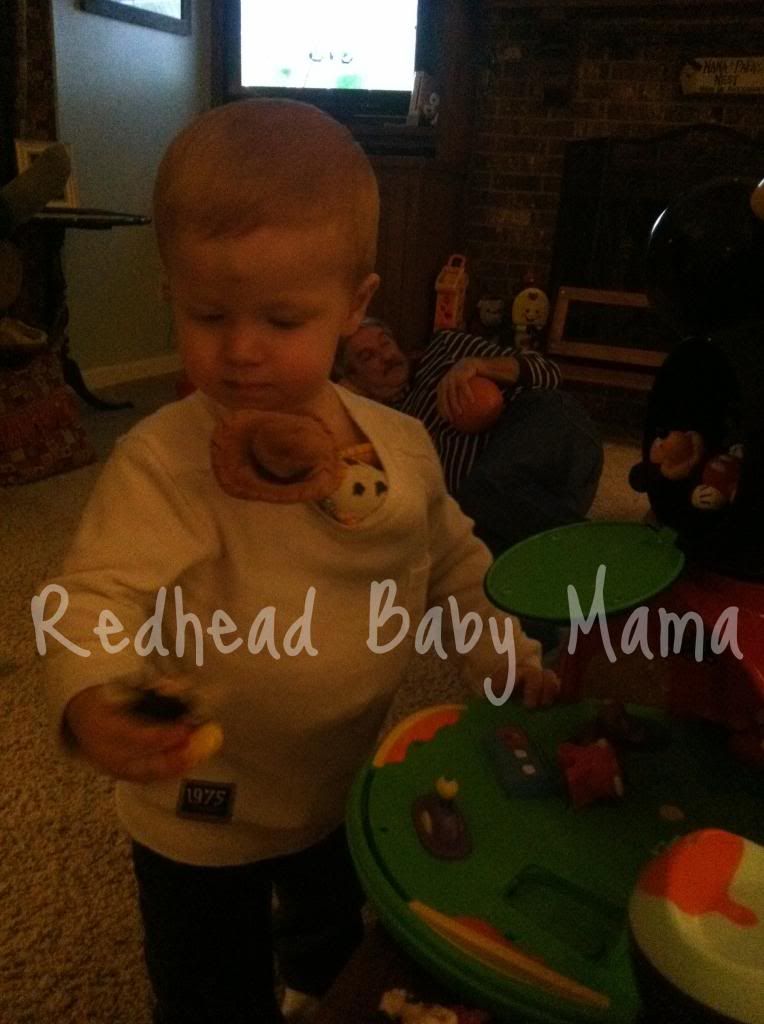 Hosted by Krystyn at Really, Are You Serious?